Brief Profile of Eric Lam
Mr. Lam is the Founder and CEO of Amdon Consulting Pte Ltd. Amdon Consulting Pte Ltd currently has more than 80 employees across its Singapore, US, Taiwan, Philippines and Myanmar offices.
Mr Lam led the company to train more than 7,000 educators worldwide in the practice of inquiry-based pedagogies and assessment methodologies. In 2014, he led the team at Amdon to design and develop internal coaching digital content for SPRING's officers and business advisors.  In the K-12 space, he has also co-­‐authored more than 10 Secondary Science textbooks for use in Singapore and worldwide.
Amdon's current list of corporate partners and clients include KPMG, Rajah&Tann Technologies, Nanyang Polytechnic, Times Publishing Group, China Distance Education Group (China) and the Singapore Zoological Gardens.
A highly sought-after speaker at educational and business conferences in the region, including the Canon-Business Times Think Big Seminar in 2018, Mr. Lam is widely recognized as an expert in inquiry-based learning and the use of interactive digital resources to engage and promote understanding in learners.
Mr. Lam currently serves as a Mentor at the Masters of Science for Technopreneurship and Innovation  (MSc TIP) Programme by the Nanyang Technology University.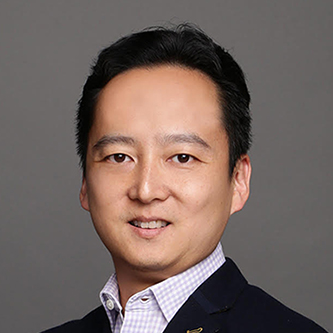 Brief Profile of Martin Lee
Head of Business Development and HR Advisor​
Mr. Martin Lee is a senior HR practitioner who brings a combination of generalist and specialist expertise to the table, from recruitment to on-boarding, performance management, succession planning and especially learning and development.

He is a business partner, relationship builder and effective change leader who is able to establish trust, galvanise buy-in and align HR with business strategies.

Early in his career, he helped Singapore General Hospital earn its People Developer accreditation via learning and development programmes. At Baker Hughes, he managed the successful set up of 1st training centre in APAC and implemented a global career development programme for Field Engineers in APAC. He also played a key role in recruiting and retention of engineering talents in a competitive labor market.

As a member of the Society for Human Resources Management (SHRM) & Singapore Human Resources Institute (SHRI), Martin was a speaker at SHRM's Global HR conferences in Chicago (2018) and Las Vegas (2019), and was invited to participate as subject matter expert in SHRM's workshops in Washington DC in 2016, 2017 and 2018.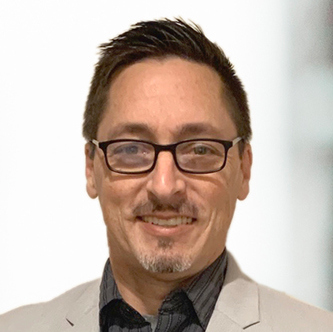 Brief Profile of Dr. Mark Salata
VP of Partnerships, North America/ Europe
Dr. Mark Salata has helped educators transform their learning environments for over 20 years. In workshops and seminars with over two thousand teachers worldwide in Hong Kong, Singapore, Thailand, and the United States. He has inspired teachers to take advantage of inquiry-based learning strategies and enabled them to empower their students to think more critically and more creatively.
His training includes a B.S. and M.S. in Biology and a Ph.D. in Science Education. He is a former associate professor of biology at Gordon College and instructor of record with Colorado State University. His time as Director of BSCS Keys to Science Summer Institute was crucial for him to gain a depth of knowledge of the BSCS 5E model instructional model (Engage, Explore, Explain, Elaborate, and Evaluate) and how it can be applied to all learning from those who created it.
He is currently VP of Partnerships, North America/Europe for Amdon and CEO of Werkz Publishing Inc. in which he helps educational, non-profit, and for-profit organizations utilize Amdon's technologies in the service of teaching and learning.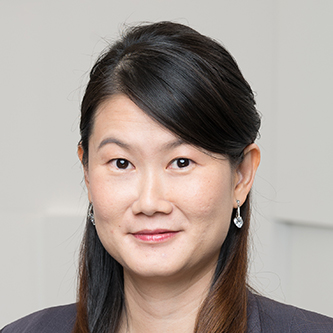 Brief Profile of Dr. Boh Wai Fong
Dr Boh Wai Fong is Professor of Information Systems at the Nanyang Business School, Nanyang Technological University (NTU) in Singapore. She received her PhD from the Tepper School of Business at the Carnegie Mellon University. She is also Head of the Division of Information Technology and Operations Management and Director of the Information Management Research Center at NTU. Her research interests are in the areas of knowledge and innovation management and social media.
She has published more than 20 articles in journals, including Management Science, MIS Quarterly, Academy of Management Journal, Organization Science, Journal of Management Information Systems, Journal of Association Information Systems, OBHDP, Research Policy, and Information & Organization.
She has also won multiple awards, including an award for the Top Five IS Publications of the Year 2007, the 2009 Management Science Distinguished Service Award for Reviewers, the 2005 Academy of Management Best Dissertation Award for the Organizational Communication and Information Systems Division. She is currently a Senior Editor for MIS Quarterly, and is/has been on the editorial boards of Management Science, Information Systems Research, Organization Science, Journal of Management Information Systems, Information & Organization and Journal of Database Management.
Professor Boh is a seasoned and versatile instructor who teaches at both undergraduate and graduate levels. She has spoken in multiple industry conferences, and specializes in research and conducting training for entrepreneurs, managers and employees in areas related to innovation and entrepreneurship. Professor Boh is also sought after by private organizations as well as government agencies to conduct training programs.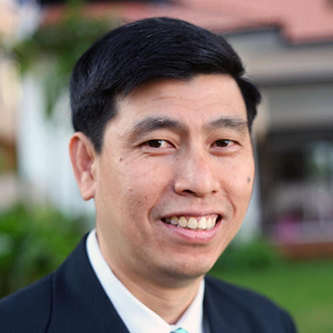 Brief Profile of Dr. Koh Thiam Seng
Dr. Koh Thiam Seng is Executive Vice President at Chip Eng Seng (CES) Education Pte Ltd. He received his Doctor of Philosophy (Ph.D) in Synthetic Polymer Chemistry and Biochromatography from Monash University.
Dr. Koh's previous roles included being Associate Professor at the National Institute of Education (Nanyang Technological University), Chief Executive Office at St. Joseph's Institution International, and Director of the Educational Technology Division at the Ministry of Health, Singapore.
He has been awarded the Singapore Public Administration Medal (Silver) in 2008, and has been listed in the 2007 Edition of the "Marquis Who's Who in the World" for his contributions to the implementation of ICT masterplan for education in Singapore.
Dr. Koh is a published author of two books and more than twenty-five articles in journals such as Asia Pacific Education Review, Journal of Research in Science Education, Educational Technology (US), and Journal of Research in Science Education. He has also spoken at multiple industry conferences.
He currently serves as Commissioner, Archdiocesan Commission for Catholic Schools, Roman Catholic Church of Singapore.
Copyright 2020 © All rights Reserved.